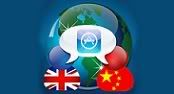 General information about the Site

A community forum for lapidaries of every imaginable gemstone related niche to gather. Sharing a great many topics. Generally beginning with discoveries of various minerals, cutting, shaping and finishing cabochons right on up to and including the designing of jewelry and other gemstone related artwork.
Donations keep the forum free from advertisements and purchases photo hosting MB space.
Steve Won our March Jewelry Contest with an intricate 6-layer overlay scarab with two carnelian cabs in a pendant!
39Don(don) Won our April 15-30 Cab Contest with this Pancawarna!!
Mineral Image Database
Info, Photos, Rocks and Minerals
Identification of Minerals
Glossary of Rock & Mineral Terms
Lapidary / Gemstone Community Forum
May 21, 2013, 12:46:56 pm
Illinois Rocks from Ted, Poppy Jasper
Author
Topic: Illinois Rocks from Ted, Poppy Jasper (Read 117 times)
0 Members and 1 Guest are viewing this topic.